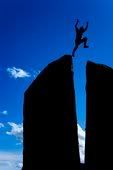 What Our Patients Have to Say
Dr. Mark cares for four generations of Bauers. My first visit, eight years ago, was for hot flashes. The hot flashes were quickly relieved by supplements. But, to my surprise, Dr. Mark also adjusted my back which had given me chronic pain all my life. I had gotten some relief from bi-monthly visits to a different clinic, however, one adjustment from Dr. Mark and the pain has never returned. Dr. Mark has helped stiff necks, flat heads, kidney and bladder infections, helped broken bones heal quickly, relieve side effects from chemotherapy, high blood pressure, bad knees, ankles, arches, and shoulders, arthritis, depression, infections from surgery, environmental toxic build up in fatty tissue, in short, any trouble that a dozen active Bauers could experience. We consider Dr. Mark our primary care doctor, and depend on Dr. Mark and Alex to keep us in good health.
-Linda
Dr. Mark fixed my back when it hurt for 5 days strait! I'm reeely graitfull for him, if we dident have him the world would be dull, and my mom wouldent have survived breast cancer.
This is a true story.
-Alyssa (Age 10)
Dr. Mark helped my young girls with ailments that wound't clear up after repeated visits to the "regular doctor". His manner is soothing, effective and he gets results!
-Laura
I work in the alternative health field and I send lots of my clients to Dr. Mark. He has made such a difference in my life and my family's. We have had some serious medical problems in the past that could not be helped by western medicine. Every time we have found answers through Dr. Mark. Thanks for everything!
-Chris
In 1991 I was in 2 car accidents. For 14 years I have seen many doctors including chiropractors and bone specialists. The bone specialist kept giving me cortisone shots in my shoulder and hips every 18 months.
I had bursitis in both hips and because of the car accident I couldn't lift my arm any higher than my shoulder without extreme pain.
I started treating with Dr. Mark and within a year was getting better, he knew I always had a massage every month so he kept saying I should try Alex. But I just knew my masseuse was the best, she came right to my home and an hour and a half later I was totally relaxed. I finally tried Alex and will never go to another masseuse. I tell people she's not only a musseuse, she's a muscle manipulator. She's just amazing.
Now I can lift my arm over my head with no pain, my bursitis is gone and cortisone shots are a thing of the past.
Thank you Mark and Alex for the wonderful care you give.
-Patty

Thank God for Dr. Mark.
My wife would be dead if it weren't for him. Because of him I've been able to enjoy my wife's company for an extra 15 years! I know God brought us to him so we could be blessed in this way.
-Mark
Oh, my arm is moving better, my whole rib cage is moving better. You always do such an awesome job with me, Alex! Thank you.
-CA
Alex, you get down in between the layers of muscle and tissue and just sing little dew drops into them. That's the best way to explain it- you get in between. I love your work.
-TF
You guys saved my life from my asthmatic attacks so many times I can't even recall them and when I couldn't swallow anything you were there to get me some tea.
P.S. I really liked the tea.
-Peter
Thank you for healing my skin.
-AF
Dr. Mark and Alex,
I am always warmly welcomed and I am never judged; only helped along on my journey with the deepest compassion and honor! My thanks for helping me feel better!
-Chris H.
Dear Dr. Mark,
We just want to thank you again for helping us in this journey of health restoration. Thank you so much for taking the time, like you did yesterday, to explain how things work together in the brain and body. It all can be so confusing, especially when we really want to know, but the more we try to study and learn, the more we realize we don't know! And there's always the pull (the tug of war) on us as parents... We want to be accepting of our children in the way they are and trust all will be okay when they are adults. But we also want to make sure they have everything they need to grow the healthiest and happiest that they can. Finding that balance is a journey in itself. Thank you for helping us on the journey and for being so gentle and understanding.
The Lord bless you.
-Natasha & Dave
Dr. Mark,
Thank you for all of your help. It gives me such hope. Happy Holiday to all of you.
-Deanna
Thank you so much for getting us in today. Please tell Dr. Mark that I greatly appreciate his skills. When Brad was in the hospital I had to leave often so that I wouldn't hyperventilate thinking he was going to die. With the wound center it went from a big knot in my stomach to frustration. When we leave your office there is a huge feeling of peace and hope and a strong belief and feeling of trust that we are on the right track to heal Brad FINALLY! So thank you!

-Sara

The eye doc appointment went well, there is no lasting (detectable) nerve damage in either eye, so he can't rule out optic neuritis for what happened in January but there's no direct evidence to suggest it either. And my right eye doesn't show any long term affects from the incidents 10 and 14 years ago either! I was very pleased.
And, the cyst in my finger is gone too, yesterday when I woke up it was completely gone.
Thanks!
-Roz
I was in to see Dr. Mark yesterday and had an awesome shift and movement forward with his help. I was traveling through neighborhoods and from my right flew in a Blad Eagle right in front of my window. I was stunned, he was so close that I hit the brakes to slow down. He/she looked right at me, I could see his eyes and the white head with the yellow ring around his neck. He turned right and flew just ahead of me and there in the road was a rabbit, a road kill. He swooped down and picked it up, continued to fly just ahead of me, then took altitude and veared to the left over the trees and back over the houses. WOW what a chilling and awesome experience. All of this in a normal neighborhood. Who would have thought you would see such a great messenger and illuminator of Spirit. How blessed I was to experience this. Thank you Dr. Mark for the opening to receive such a blessing.
Needless to say I have been researching the meanings behind this combination of wisdom and courage he brought to me. So much of it fits with my journey and my life path. Definitely a huge shift in raising one's vibration to a higher level to help this physical body contain more of my Soul and continued journey.
Thank you Dr. Mark for your gifts, compassion and knowingness. It was a day of magic and awareness for me. Hopefully a huge step for me forward.
Blessings and Light to you both,
-Pam
Hey Alex and Dr. Mark,
I just wanted to send a shout-out to see if your clinic is still at the Cambridge address on your website. I'd like to send you a copy of my book, especially because you are in the acknowledgments. Hope all is well with you.
-Rick
For the 3rd year in a row, I took my bone density test, which as you know is given every two years to a woman of a certain age, and 3 times in a row [6 years] my bone density test is better than the last time! So I wanted to just give you that testimonial to thank you for guiding me in the right direction for my good health. I appreciate that. Actually, you've helped me lower my blood pressure some [as well].
-Ruth
Alex,
I want to thank you for giving of yourself through the massage therapy you gave me on Friday. Prior to the massage beginning, I felt very fragile and vulnerable due to the quite sudden loss of my mom. After you started and began, I felt such a warm, healing that soothed, comforted and strengthened me. I know our Heavenly Father used you to bring His love and healing to me. I am so grateful for the work you and Dr. Mark so graciously perform. Thank you again. Blessings,
-BB